Laura Reh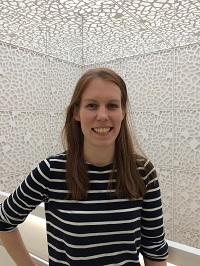 University of Cologne
Institute of Econometrics and Statistics
Universitätsstraße 24
WiSo Building: 101, BT 3
Room: 2.305
D-50923 Cologne
T +49 221 470-2334
F +49 221 470-5074
E reh
statistik.uni-koeln.de
Consultation-hour by arrangement.
Field of Research
Financial Econometrics
Bayesian VARs
Teaching
Tutorial: Descriptive Statistics and Economic Statistics/ BM Statistics (Bachelor)
Tutorial: Probability and Statistical Inference/ AM Statistics (Bachelor)
Tutorial: Bayesian Econometrics (Master)
Tutorial: Statistical Analysis of Financial Data (Master)
Presentations
"Dynamic Modeling of the Global Minimum Variance Portfolio weights", DAGStat Conference, München, 18-22. März 2019.